Free Energy Patents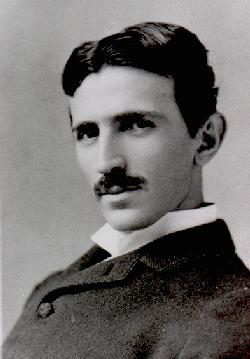 Nikola Tesla 1856-1943

Nikola Tesla - Bifilar Coil for Electromagnets



Tesla - Coil for Electromagnets - 1894

Nikola Tesla Patent 512340

USP 512,340 Page 1

USP 512,340 Page 2 Line 97-105

USP 512,340 Page 3 Line 1-6 Claims 1-2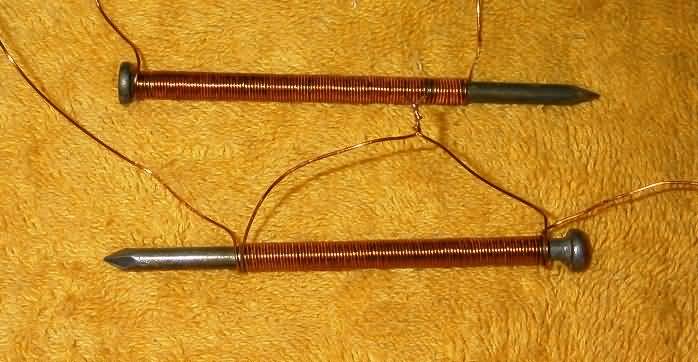 Funderburg - Electromagnetic Motor - 1979
Funderburg Patent 4179631
USP 4,179,631 Page 1
USP 4,179,631 Page 2
USP 4,179,631 Page 3
USP 4,179,631 Page 4
USP 4,179,631 Page 5
USP 4,179,631 Page 6
USP 4,179,631 Page 7 Claim 1C
Funderburg - Electromagnetic Motor - 1980
Funderburg Patent 4228373
USP 4,228,373 Page 1
USP 4,228,373 Page 2
USP 4,228,373 Page 3
USP 4,228,373 Page 4
USP 4,228,373 Page 5
USP 4,228,373 Page 6
USP 4,228,373 Page 7
USP 4,228,373 Page 8
USP 4,228,373 Page 9
USP 4,228,373 Page 10 Claim 2

Measurement on a low voltage winding frequency transformer. Parts are 1 rod of 10 88mm long weldingrods. The spools are 38mm long and 26mm diameter. The spools are filled with 0.75 mm diameter wire. The transformer is made with 1 input coil and 1 output coil.

The input/output voltage has been measured with a 30 Mhz 2-channel oscilloscope and a 1 Mhz frequency generator and the frequency counter using a 2-200 khz multimeter. The input sinewave frequency was 21khz4 and the input current was measured over the 47 ohm input resistor. The output current was measured over the 1 kohm output resistor.



Conclusion: The Bifilar Electromagnetic Coil has the same numbers of turns as the Electromagnetic Coil and does not create more magnetic energy for an overunity transformer than the Electromagnetic Coil. The ampere*turns is the same in an Bifilar Electromagnetic Coil as in the Electromagnetic Coil and creates no additional electric energy. Every patent claiming additional energy from Bifilar Electromagnetic Coil are bogus. However the Bifilar Electromagnetic Coil wire had been wound with deep and not flat as in Nikola Tesla patent. There is a small possibility that Nikola Teslas flat Bifilar Electromagnetic Coil can convert unknown energy to electromagnetic energy after a sparkgap.

- Hermes Atar Trismegistus
---

From what I've heard the bifiler back EMF it much higher voltage and can be used to charge a secondary battery. the normalback EMF is never high enough to do that. it creates a spike in the return energy. also some were I read in Rex research long ago that out of gordan Utah a Corp ran test on bifilar pan cake coils and only at resonance did they see a eight fold magnetic increase over a standard pan cake coil.

James
---

Hi James

Perhaps "bifilar backemf" (the inductive kickback spikes from a bifilar coil) Is of greater power when first you split then combine the inductive kickback spikes produced. This means bifilar half A is fed the.pulsed DC power (or alternating polarity pulsed DC for AC) And steering diodes capture the kickback spike into cap (s). Then the other half (B) of bifilar is not driven by direct power feed but rather is only induced by bifilar half A. Now either combine kickback spikes from each into common cap or fill up separate caps for each bifilar half. Could be creating a "coherence" condition as Ole speaks about, from W B Smith writings. The capacitors filled need to be disconnected from the coil whenever they discharge to load for real power to be seen with no reflection back to primary input.

Kone
---

Hi Kone,

The energy has to be input as two separate parts and then mixed into a coherent single part to be extracted for driving the load. Look at how Pierre Cotnoir did it. His device didn't require resonance which makes it drive different loads without having to readjust everything. He has overcome the tuning bitch. I'll try something like that. But the progress is going very slow. This far two MOSFET hex bridges are completed and working.

Mixing energy is not just mixing voltage or mixing current as both of those parts as well as time (actually change) are parts of energy. Think of energy and not just the parts making up energy. Energy comes in quite many types. It's the output energy that has to be greater than the input energy to be able to extract free energy. The excess free energy is then extracted out of the cosmic background or aether of electrons (or positrons).

Regards
Ole
---
When air is compressed it becomes hot and the heat can be used to warm drops of water to make steam. The four stroke dieselengine is used to heat air and then water is injected in the combustion chamber.



Intake: Air is feed from a compressor to the motorchamber.

Compression: Air is compressed to the combustion chamber and becomes hot.

Power: Water is injected into combustion chamber where it turns into steam by the hot air.

Exhause: The steam escapes the motorchamber through a pump.

The compression ratio must be at least 14:1.
---

Hermes,

Lots on the page which experiment did you perform?

Noticed the data on water in a diesel engine. One should be trepidatious with this concept as there used to be water injection kits for Diesel engines but they are no longer available as they had a tendency to bend connecting rods and or score main bearings. A gasoline engine can accept water vapor without issue but for some reason diesels can be killed likely due to the expansion from water vapor having more phase change expansion volume than the Diesel oil so likely requires more advance before injection or less compression.

Mick
---

ONE SHOULD ALSO BE TREPIDATIOUS (CAREFUL) WHEN installing water injection on a gasoline engine !! I installed water injection on my HOT ROD 500 hp and BENT A ROD !! SO JUST NEED TO BE CAREFUL ON THE AMOUNT THAT IS INJECTED!!

Werner
---
Cleo L. McClintock patented air motor had a compression ratio of 27:1 and you can see and read his patent here:

Cleo L. McClintock - Air Engine

USP 2,982,261 Page 1

USP 2,982,261 Page 2

USP 2,982,261 Page 3

USP 2,982,261 Page 4

USP 2,982,261 Page 5

Paramahamsa Tewari - Reduced Reaction Rotary Alternating Current Generator

Paramahamsa Tewari - Reduced Reaction Rotary Alternating Current Generator USPA 2015/0084467
USPA 2015/0084467 Page 1
USPA 2015/0084467 Page 2
USPA 2015/0084467 Page 3
USPA 2015/0084467 Page 4
USPA 2015/0084467 Page 5
USPA 2015/0084467 Page 6
USPA 2015/0084467 Page 7
USPA 2015/0084467 Page 8
USPA 2015/0084467 Page 9
USPA 2015/0084467 Page 10
USPA 2015/0084467 Page 11
USPA 2015/0084467 Page 12
USPA 2015/0084467 Page 13
USPA 2015/0084467 Page 14
USPA 2015/0084467 Page 15

Paramahamsa Tewari's Reaction Less Generator
Flynn - Methods for Controlling the Path of Magnetic Flux from a Permanent Magnet and Devices Incorporating the same - 2001
USP 6,246,561 Page 1
USP 6,246,561 Page 2
USP 6,246,561 Page 3
USP 6,246,561 Page 4
USP 6,246,561 Page 5
USP 6,246,561 Page 6
USP 6,246,561 Page 7
USP 6,246,561 Page 8
USP 6,246,561 Page 9
USP 6,246,561 Page 10
USP 6,246,561 Page 11
USP 6,246,561 Page 12
USP 6,246,561 Page 13
USP 6,246,561 Page 14
USP 6,246,561 Page 15
USP 6,246,561 Page 16
USP 6,246,561 Page 17
USP 6,246,561 Page 18
USP 6,246,561 Page 19
USP 6,246,561 Page 20
USP 6,246,561 Page 21
USP 6,246,561 Page 22
USP 6,246,561 Page 23
USP 6,246,561 Page 24
USP 6,246,561 Page 25
USP 6,246,561 Page 26
USP 6,246,561 Page 27
USP 6,246,561 Page 28
USP 6,246,561 Page 29
USP 6,246,561 Page 30
USP 6,246,561 Page 31
USP 6,246,561 Page 32
USP 6,246,561 Page 33
USP 6,246,561 Page 34
USP 6,246,561 Page 35
USP 6,246,561 Page 36
USP 6,246,561 Page 37
USP 6,246,561 Page 38
USP 6,246,561 Page 39
USP 6,246,561 Page 40
USP 6,246,561 Page 41
USP 6,246,561 Page 42
USP 6,246,561 Page 43
USP 6,246,561 Page 44
USP 6,246,561 Page 45
USP 6,246,561 Page 46
USP 6,246,561 Page 47
USP 6,246,561 Page 48
USP 6,246,561 Page 49
USP 6,246,561 Page 50
Flynn - Methods for Controlling the Path of Magnetic Flux from a Permanent Magnet and Devices Incorporating the same - 2002
USP 6,342,746 Page 1
USP 6,342,746 Page 2
USP 6,342,746 Page 3
USP 6,342,746 Page 4
USP 6,342,746 Page 5
USP 6,342,746 Page 6
USP 6,342,746 Page 7
USP 6,342,746 Page 8
USP 6,342,746 Page 9
USP 6,342,746 Page 10
USP 6,342,746 Page 11
USP 6,342,746 Page 12
USP 6,342,746 Page 13
USP 6,342,746 Page 14
USP 6,342,746 Page 15
USP 6,342,746 Page 16
USP 6,342,746 Page 17
USP 6,342,746 Page 18
USP 6,342,746 Page 19
USP 6,342,746 Page 20
USP 6,342,746 Page 21
USP 6,342,746 Page 22
USP 6,342,746 Page 23
USP 6,342,746 Page 24
USP 6,342,746 Page 25
USP 6,342,746 Page 26
USP 6,342,746 Page 27
USP 6,342,746 Page 28
USP 6,342,746 Page 29
USP 6,342,746 Page 30
USP 6,342,746 Page 31
USP 6,342,746 Page 32
USP 6,342,746 Page 33
USP 6,342,746 Page 34
USP 6,342,746 Page 35
USP 6,342,746 Page 36
USP 6,342,746 Page 37
USP 6,342,746 Page 38
USP 6,342,746 Page 39
USP 6,342,746 Page 40
USP 6,342,746 Page 41
USP 6,342,746 Page 42
USP 6,342,746 Page 43
USP 6,342,746 Page 44
USP 6,342,746 Page 45
USP 6,342,746 Page 46
USP 6,342,746 Page 47
USP 6,342,746 Page 48
USP 6,342,746 Page 49
KUNEL, HEINRICH - PROCEDURES AND DEVICES FOR ENERGY PRODUCTION - 1982
KUNEL, HEINRICH - Verfahren und Vorrichtung Energieerzeugung - 1982
Force Perpetuelle Electrostatique - 1937
Perpetual Electrostatic Force (English Translation) - 1937
back to linkpage
suggestion
read and sign my guestbook