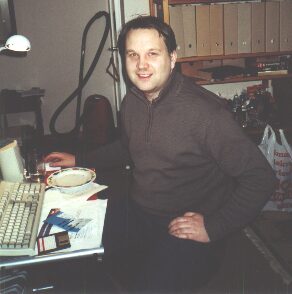 Kärlek och Glädje är en tredje vägens Internetreligion
- som ska arbeta objektivt och utan förutfattade meningar när det gäller andlighet,
"inte skeptiskt förnekande men inte heller okritiskt troende".

Kärlek och Glädje grundades av Hermes Atar Trismegistus 2015.

Den är baserad på olika läror om världen som den presenteras av stora vishetslärare som exempelvis:
Nära Döden Upplevare, Jesus Kristus, Apostlarna, Siddharta Gautama, Buddha, Bodhisattvas, Vetenskapen och andra vishetslärare.





Fråga: Vilka kan bli medlemmar?

Svar: Alla som vill älska andra levande varelser och leva ett andligt gudomligt liv på jorden.

Fråga: På vilket sätt skiljer sig Kärlek och Glädje från andra religioner?

Svar: Jag har upptäckt att varje människa vill bli älskad och lycklig. Därför anser jag att Guds egenskaper är Villkorslös Kärlek och Glädje i mötet människor emellan och att en klok person lever ett sådant liv att Villkorslös Kärlek och Glädje ökar.

Fråga: Vad innebär det att leva ett andligt gudomligt liv på jorden?

Svar: Att man är villig att ge Villkorslös Kärlek. Att uttrycka Villkorslös Kärlek genom att förverkliga goda ideer, tänka goda tankar, läsa och tala goda ord, göra goda gärningar samt uttrycka Villkorslös Kärlek och Glädje.

Fråga: Hur ger jag Kärlek och Glädje?

Svar: Genom att finna den religion som skänker störst frid och glädje. Genom att älska Gud med hela din varelse och att älska din nästa såsom du själv. Om du älskar din nästa, kan du inte ungå att ge din nästa enbart goda gåvor.

Fråga: Är alla välkommna som medlemmar?

Svar: Ja, alla som vill vända om från sitt materialistiska liv och vill leva ett andligt gudomligt liv är välkommen. Alla, oavsett hudfärg, sexuell läggning eller bakgrund är välkommen.

Fråga: Vilken uppfattning har Kärlek och Ljus om Gud?

Svar: Gud är både våran Moder och Fader. Planetens biosfär är den Gudomliga Modern och Energin är den Gudomliga Fadern. Gud är överallt kraftfull, överallt närvarande och överallt medveten. Gud är kraft, substans och intelligens eller i andliga termer visdom, kärlek, sanning, glädje, frid, frihet, hälsa, liv, ande, ljus och all godhet.

Fråga: Vilken uppfattning har Kärlek och Glädje om Kärleken?

Svar: Kärleken är det underbaraste en människa kan erfara och då menar jag inte enbart den sexuella kärleken i en relation, utan även vänskaplig kärlek människor emellan och gudomlig kärlek som är kärlek till alla levande varelser oavsett om man blir älskad tillbaka eller inte. Kärleken gör sinnet kvicktänkt och ungdomligt och är grunden för evig ungdom.

Fråga: Vilken uppfattning har Kärlek och Glädje om Människan?

Svar: Människan består av Medvetandet och en Kropp. När en människa dör går kroppen tillbaka till den Gudomliga Moder Jord och Medvetandet går över på andra sidan där ens liv passerar revy och man får bedömma sitt eget liv. Det goda som man gjort och ens misslyckanden. Efter tillbaka blicken färdas man till den sfär som bestämms av hur mycket kärlek man slösat med under föregående liv. Efter att ha vistats i det tidlösa, reinkarneras man i en ny kropp för att göra nya erfarenheter. Människan föds och dör i ett oändligt kretslopp, ända tills den dagen människan kan ta med sin kropp när hon besöker sfärerna. Människan har då gjort sin himmelsfärd.

Fråga: Vilken uppfattning har Kärlek och Glädje om Människans liv på jorden?

Svar: Så länge som befolkningsökningen är ett problem, bör all forskning om livsförlängande produkter förbjudas. Dock bör hälsoprodukter som leder till ett hälsosamt liv på ålderdomen tillåtas.

Fråga: Hur lär man känna Gud och hur uttrycker man Gud?

Svar: Eftersom Gud finns inuti människan i form av Gudsmedvetandet så faller det naturligt att låta sitt sinne vara i stillhet, så att Gud inte störs när Gud uppenbarar sina goda egenskaper för världen. Det kräver att du är stilla i kropp och själ och inte hör något störande ljud eller göra någon oljud, som exempelvis ett mantra.

Så har jag äntligen insett vad Guds rike är: Det är att bli född av den syn som kommer ovanifrån - Att se världen som Gud ser den och inte att se världen från orm perspektivet. När vi acceperar Guds tankar om oss själva och vår omgivning blir vi födda på nytt - Född av anden istället för född av jordiskt tänkande om oss själva och om vår omgivning.

Hur viktigt är det då inte att inse att kroppen visar vad vi tänker om oss själva och vår omgivning. Så länge vi lever visar kroppen den animerade anden och därför är våra kroppar andliga och inte materiella. Livets mening är att bli född på nytt av anden och det sker genom att acceptera att jag själv och omgivningen är andlig och att eftersom livet är andligt, så finns det inga begränsningar.

Lika viktigt är det att bli ett med Gud genom tystnaden, så att man kan tänka Guds tankar, utan att bli störd.

Ingen tänder ett ljus och ställer det på en undangömd plats eller under skäppan, utan man sätter det på ljushållaren, så att de som kommer in ser skenet. Ditt öga är kroppens lykta. När ditt öga är friskt får också hela din kropp ljus, men när det är sjukt ligger också din kropp i mörker. Se därför till att ljuset i dig inte är mörker. Om hela din kropp har ljus och ingen del ligger i mörker, då får den ljus helt och hållet, som när ljuset från en lampa lyser på dig med sitt klara sken." Lukas 11:33-36

Sex dagar därefter tog Jesus med sig Petrus och Jakob och hans bror Johannes och förde dem upp på ett högt berg för att vara ensam med dem. Och han förvandlades inför dem: hans ansikte lyste som solen, och hans kläder blev vita som ljuset. Och se, Mose och Elia visade sig för dem, och de samtalade med honom. Petrus sade till Jesus: "Herre, det är gott för oss att vara här. Om du vill, skall jag göra tre hyddor, en åt dig, en åt Mose och en åt Elia." Medan han ännu talade, se, då sänkte sig ett lysande moln ner över dem. Och en röst ur molnet sade: "Denne är min Son, den Älskade. I honom har jag min glädje. Lyssna till honom!" När lärjungarna hörde det, föll de ner på sina ansikten och greps av stor fruktan. Men Jesus gick fram och rörde vid dem och sade: "Stig upp och var inte förskräckta!" Och när de såg upp, såg de ingen utom Jesus. Matteus 17:1-8

Jesus sade att det är viktigt hur vi ser på livet, annars kan man bli psykisk eller fysisk sjuk. Jesus undervisade också att det gudomliga livet består av Tro (Petrus) Handlingar (Jakob) och Kärlek (Johannes) och att målet med livet är att bygga den levande gudens hydda (Kristus) och inte en hydda åt lagen (Mose) eller åt profeterna (Elia).

För mig så innebär det att jag tror att livet på jorden är andligt, ljus och saknar begränsningar. Handlingar för mig är att vara kärleksfull mot alla, sprida glädje genom mitt leende, skratt och humor. Kärlek betyder för mig att älska utan villkor - alltså även de som inte har samma uppfattning eller saknar kärlek.

- Hermes Atar Trismegistus

Som medlemmar av Kärlek och Glädje, är det fyra saker som varje medlem bör komma ihåg:

Sanningen:

Johannes 8:32 Jesus sade: och ni skall förstå sanningen, och sanningen skall göra er fria."

Följer man en lögn, är man slav under lögnen. Men följer man en sanning, så är man fri. Klok är den människa som väljer ut sanningen där sanningen existerar och lever enligt den.

Kunskapen:

"Okunnighet är naturlig. Man föds ju inte rik på kunskaper. Men man kan beträda en klok sökarväg, lyssna till kunniga men kritiska personer, läsa god litteratur och inte naivt acceptera allt. Att gå en klok sökarväg består i hög grad i att öka sina kunskaper, skärpa sitt förstånd och efter granskning lämna åskådningar som inte har en god grund i erfarenhet och förnuft. Den kritiskt undersökande tanken är sökarinstrumentet nummer ett." - Sven Magnusson 1930-2008

Livets skola:

"Därför att vi är en del av den här världen, måste vi särskilja mellan våra handlingar i vårt liv. Vi är tillåtna att noga undersöka våra handlingar för syftet att förstå, men vi måste inte döma eller fördöma. Vi har inte rätten att sitta i domslut över våran broder. Han har kommit sin väg för att lära sina egna lektioner. Precis som vi inte kan närvara i skolan istället för våra barn och förvänta oss att de ska erhålla en utbildning, så kan inte vi delta i livets skola för någon annan. Vi kan erbjuda en hjälpande hand eller ett vägledande ord, men under inga omständigheter borde vi försöka påtvinga våran vilja. Kom ihåg att, han kanske brottas med de lektioner som vi redan har bemästrat, han måste själv bemästra dem. - George Adamski 1959

Kärleken:

Kärleken är Gud och att älska alla är vägen till evigt liv

"Älska så mycket du kan, på alla sätt du kan, på alla platser du kan, under alla tider som du kan, för så många människor som du kan, för så länge som du kan."

-Kevin Williams, ett förändrat John Wesley citat.

Fråga: Hur blir jag medlem?

Svar: Skicka ett mail med ditt namn och lista de böcker som du tycker är läsvärda

2015 har jag mer än 10 källor till mitt andliga liv:

1. Secrets of the Light by Dannion Brinkley

2. Räddad av ljuset - Dannion Brinkley

3. Inte rädd för att dö - Dannion Brinkley

4. Nya Testamentet

5. Den sista reformationen - Torben Søndergaard

7. Så gjorde Han de sjuka friska av Johannes Amritzer

8. Präst för dem som inte går i kyrkan av Johannes Amritzer

9. Ett skådespel för världen av Johannes Amritzer

10. The Power of Now by Eckhart Tolle.

Varje bok som jag räknat upp har sina fel och brister men också sanning och fördelar.


Kärlek och Glädje medlemmar:


Jag accepterar dubbelt medlemskap.
Vilket betyder att du kan vara med i både din religiösa församling och Kärlek och Glädje samtidigt.
Så länge du försöker leva efter den levnadsfilosofi som beskrivs på denna sida.

2015 Hermes Atar Trismegistus

Världslärare:

Jesus Kristus

Jesus Kristus - Den goda herden

George Adamski 1891-1965

George Adamski möter Mästaren från Venus

Jesus Kristus och Rymdbröderna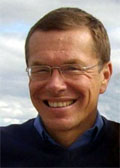 Lars Johansson

"Jag börjar mer och mer förstå att allt handlar om kärlek och medkänsla!! Vad vi lämnar efter oss."

...allt är inte Gu(l)d som glimmar (Gamla och Nya Religioner)

Hermes Atar Trismegistus visdom (2012-07-14)

Budskapet från Rymden - Daniel W. Fry

Utvecklingens Kurva - Daniel W. Fry

Det blir Kolsvart före Gryningen - Brage Norin
tillbaka till länksidan
förslag
läs och skriv i min gästbok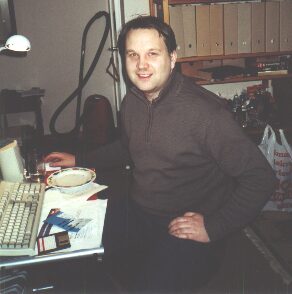 Love and Happiness is a third way Internet Religion
- Who will be working objectively and without bias when it comes to spirituality,
"not skeptical denial but not uncritical believer".

Love and Happiness was founded by Hermes Atar Trismegistus 2015.

It is based on the truth about the world as presented by great teachers of visdom as for example
Near Death Survivors, Jesus Christ, The Apostles, Siddharta Gautama, Buddha, Bodhisattvas, Science and other teachers of wisdom.





Question: Who can become members?

Answer: Everyone who wants to live in love and who wants to live a spiritual, divine life on earth.

Question: In which way differs Love and Happiness from other religions?

Answer: I have discovered that every human being wants to be loved and happy. I therefore believe that the attributes of God is Unconditional Love and Happiness in meeting between people and that a wise person should live in such way that Unconditional Love and Happiness increases.

Question: What does it mean to live a spiritual, divine life on earth?

Answer: That one is willing to Love Unconditional to express god through realizing good ideas, to think good thoughts, read and speak good words, do good acts and express Unconditional Love.

Question: How do I Love Unconditional?

Answer: By finding the religion who gives you most happiness and peace of mind. Then it will be easy and natural to love God and your next. Through loving god with your entire being and to love your next as yourself. If you love your next, you can not miss to give your next only good presents.

Question: Is everyone welcome as members?

Answer: Yes, everyone as wants to reverse from the materialistic lives and wants to live a spiritual, divine life is welcome. All irrespective of skin color, sexual disposition or background are welcome.

Question: Which view has Love and Happiness about God?

Answer: God is both our mother and father. The spiritual biosphere is the divine mother and the energy is the divine father. God is omnipotent, omnipresent and omniscient. God is power, substance and intelligence or in spiritual terms wisdom, love, truth, happiness, peace, freedom, health, life, spirit, light and all goodness.

Question: Which view has Love and Happiness about Love?

Answer: Love is the most wonderful thing a person can experience and I mean not only the sexual love in a relationship, but also friendly love between people and the divine love that is love to all living beings, whether they love you back or not. Love makes the mind quickthinking and youthful and is the foundation for eternal youth.

Question: Which view has Love and Happiness about the individual?

Answer: The individual comprimize of consciousness and a body. When a individual die the body goes back to that divine mother earth and the consciousness sees the life he just left passing review. After he has seen good things he has done and mistakes he did, he travel to the realm who has been determented by how much love he has giving away in his life. After his visitation in the timeless, he is ready to reincarnate in a new body and learn new experiences. He will live in cycles of reincarnation, until he can takes his body with him to the realms on the other side.

Question: Which view has Love and Happiness about life on earth?

Answer: As long as the planet earth is overpopulated, we should forbid methods of prolonging life. However research in a healthy life for older people should be allowed.

Question: How do you learn about God and how do you express God?

Answer: Since God is inside man in the form of God consciousness so it falls naturally to let the mind be still, so that God is not disturbed when God reveals his good qualities to the world. It demands that you are still in the body and mind and hear no disturbing sound or make any noice, as an example, like a mantra.

So, I have finally realized what the kingdom of God is: It is to be born of the vision that comes from above - to see the world as God sees it and does not see the world from snake perspective. When we accept God's thoughts about ourselves and our surroundings, we become born again - born of the Spirit rather than born of earthly thinking about ourselves and our surroundings.

How important is it not to realize that the body shows what we think about ourselves and our surroundings. As long as we live displays the body of the animated spirit and therefore our bodies are spiritual and not material. The meaning of life is to be born again of the Spirit and it is done by accepting that myself and the surroundings are spiritual and that because life is spiritual, so there are no limitations.

But the LORD is in his holy temple: let all the earth keep silence before him. Habakkuk 2:20

Equally important is to become one with God through silence, so that one can think God's thoughts, without being disturbed.

No man, when he hath lighted a candle, putteth it in a secret place, neither under a bushel, but on a candlestick, that they which come in may see the light. The light of the body is the eye: therefore when thine eye is single, thy whole body also is full of light; but when thine eye is evil, thy body also is full of darkness. If thy whole body therefore be full of light, having no part dark, the whole shall be full of light, as when the bright shining of a candle doth give thee light. Luke 11:33-36

And after six days Jesus taketh Peter, James, and John his brother, and bringeth them up into an high mountain apart, And was transfigured before them: and his face did shine as the sun, and his raiment was white as the light. And, behold, there appeared unto them Moses and Elias talking with him. Then answered Peter, and said unto Jesus, Lord, it is good for us to be here: if thou wilt, let us make here three tabernacles; one for thee, and one for Moses, and one for Elias. While he yet spake, behold, a bright cloud overshadowed them: and behold a voice out of the cloud, which said, This is my beloved Son, in whom I am well pleased; hear ye him. And when the disciples heard it, they fell on their face, and were sore afraid. And Jesus came and touched them, and said, Arise, and be not afraid. And when they had lifted up their eyes, they saw no man, save Jesus only. Matthew 17:1-8

Jesus said that it is important how we look at life, otherwise you can became mental or physical disability. Jesus also taught that the divine life consists of Faith (Peter) Acts (James) and Love (John) and that the goal of life is to build the living god hut (Christ) and not a hut to the law (of Moses) and the prophets (Elia).

To me it means that I believe that life on earth is spiritual, light and lacks restrictions. Acts for me is to be loving to all, spread joy through my smile, laughter and humor. Love means to me to love unconditionally - that even those who do not have the same ideas or lack of love.

- Hermes Atar Trismegistus

As a member of Love and Happiness , one should remember four things:

The Truth:

John 8:32 Jesus said: And ye shall know the truth, and the truth shall make you free.

If you follow a lie, you are a slave under that lie. But if you follow a truth, then you are free. Wise is the one who choose the truth, where the truth exist and live of it.

Knowledge:

Ignorance is natural. One is not born rich on knowledge. But one can tread it wise search path, listen to knowledgeable but critical persons, to read good literature and not naive to accept everything. To travel on the wise search path consists largely in increasing your knowledge, lucidity your sense and after review to submit attitudes that do not have it good basis in experience and senses. The critical examining thought is the search instrument number one. Sven Magnusson 1930-2008

The School of life:

"Since we are part of this world, we must differentiate between the acts in our lives. We are allowed to analyze for the purpose of understanding, but must not divide or condemn. We have not the right to sit in judgment on our brother. He has come this way to learn his own lessons. Just as we cannot attend school for our children and expect them to receive an education, so we cannot attend the School of Life for another. We can offer a helping hand or a guiding word, but at no time should we try to force our will upon him. Remember, he may be struggling to learn the lessons we have already mastered, but he must master them himself." - George Adamski 1959

Divine Life:

We changed the subject. Looking right into my eyes, he asked me, "Do you really think there is a heaven?"

After a moment of thinking, I answered, "Heaven is within ourselves. This is at least what the Christ said."

"Affirmative." He nodded his head. "You are very right. Although earth people would consider the conditions on other planets 'heaven,' according to your understanding, we are, however, working every day to make our worlds better places to live. We are well on our way, and do not experience the many setbacks experienced on earth; for instance, wars and destructions are great setbacks. Even though we may have created a material 'heaven' on our worlds, it is the true heaven which counts. And this can only be found within oneself. On our worlds, people have found the true heaven. We have long recognized that we, as mentalists - or egos - can do nothing, but the Father, or Cosmic Intelligence, working through our form, does all the work."

I remembered these words well, for they were also used by Jesus, the Christ, some two thousand years ago. Here our discussion came to an end. We said goodbye, only to meet some day again, I hoped, when the time and place would be right for such a meeting.

Conversation with Space People, page 71-73

Love:

Love is God and loving everyone is the way to eternal life

"Love as much as you can, by all the means you can, in all the ways you can, at all the places you can, during all the times you can, for as many people as you can, for as long as you can."

-Kevin Williams, a modification of John Wesley's quote,

Question: How do I become a member?

Answer: Send a mail and list the books you find to be worthy reading

In 2015 I have more than 10 sources for my spiritual life:

1. Secrets of the Light by Dannion Brinkley

2. Räddad av ljuset - Dannion Brinkley

3. Inte rädd för att dö - Dannion Brinkley

4. New Testamentet

5. Den sista reformationen - Torben Søndergaard

6. Allting är möjligt av Christopher Alam

7. Så gjorde Han de sjuka friska av Johannes Amritzer

8. Präst för dem som inte går i kyrkan av Johannes Amritzer

9. Ett skådespel för världen av Johannes Amritzer

10. The Power of Now by Eckhart Tolle

Each book that I have counted has wrong and bursts but also truth and advantages.


Members of Love and Happiness


I accept dual membership.
Which means you can be in both your religious congregation and Love and Happiness simultaneously.
As long as you try to live by the philosophy of life as described on this page.

2015 Hermes Atar Trismegistus

World Teachers:

Jesus Christ

George Adamski - The great master once again

Buddha Quotes

Alan's Message - To the People of the Earth by Daniel W. Fry

The curve of development - Daniel W. Fry

The Wisdom of Hermes Atar Trismegistus (2012-07-14)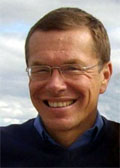 Lars Johansson
"I'm starting to realize more and more that everything is about love and sympathy!! What we leave behind us"
The Dawn of the New Religion
back to linkpage
suggestion
read and sign my guestbook