Dr. Frank E. Stranges answer some questions...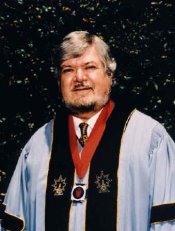 Dr. Frank E. Stranges



19 August 2003

Greetings from Southern California and many thanks for your letter plus the enclosures. It was in 1967 when I visited and lectured in your country last.

Q: On page 69 of your book - Stranger at the Pentagon, you wrote that "I no longer required my eyeglasses to see." On page 87 you wrote: "My glasses were smashed..." how do you explain that?

A: When on board Victor One, I did not require the use of eye-glasses. The atmosphere was litterally charged with healing elements. Now, I do wear contact lenses.

Q: Have Valiant Thor age much since 1957? How old does Valiant Thor look like?

A: The Commander, Valiant Thor and his brother Donn along with his other brother Thonn are all about the same age. They appear to be about 40 years old, Earth time.

Q: Valiant Thor predicted in his book Outwitting Tomorrow, two wars before the year 2000. One in Israel and one world war. The world war has not happen yet. Is Valiant Thor a false prophet?

A: No, The Commander is certainly not a false prophet. You must realize that the time frame for all predictions and prophesies are up to the Divine Creator, Almighty God. If he decided that any given time frame should be altered in any way, shape manner or form, it is entirely up to him. However, a brief war did in fact occur in Israel not too long ago.

Q: Have you been visited by Valiant Thor or Donn lately?

A: I have been visited by the Commander only a few weeks ago when I visited Las Vegas, Nevada. I also meet with the Vice Commander Donn, the Ships' doctor, Vice Commander Teel, Uniah, Yo and others when I visit Victor One in Lake Mead not too far from Las Vegas.




Q: How old is Valiant Thor in earth years?

A: Commander Val is ageless. However, he looks the same today as when I first met him at the Pentagon. He looks like a 40 yr. old man.

Q: How long have have the Victor class spaceships been around the globe?

A: Victor class ships have been here since the Commander first set foot in America...which was on March 16, 1957.

P.S., If you can, visit my web site which is http://www.nicufo.org/ You may find it interesting.

Sincerely,
Dr. Frank E. Stranges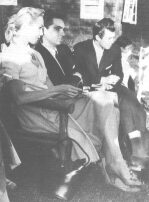 Jill, Donn, Valiant

April, 1957
back to linkpage
suggestion
read and sign my guestbook