Alicia Machado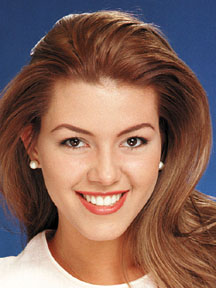 Birth 6 of December of 1976 as Joseph Alicia Machado Fajardo in Maracay, Aragua State, Venezuela.

From 1979 to 1983 she studied classic ballet and soon she danced contemporary dance during eight years.

In 1993 she graduated as bachelor in the mixed grammar school " Calicantina " of Maracay.
That same year she began studies of Administrative Sciences at the UNITEC.

In 1994 she made sporadic commercial in Caracas with the agency of models that directs the Hundredth Mariela.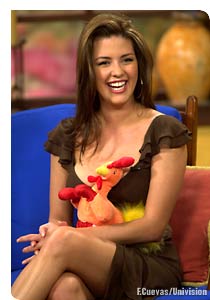 In June of 1995 she became Miss Venezuela.
In 1996 she won Miss Universe.
In 1998 she carried out the soap opera " Samantha " in Venevisión.
In 1999 she traveled to Mexico while carried out the soap opera " Hell in the Paradise ".
She has two brothers - 16 years old (Francisco Arturo Machado Fajardo) and 31 years (Arturo Jose Machado).
Her papa is called Arturo Jose Machado and her mother Marta.

She is not married and it does not have a fiance for the moment?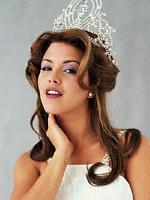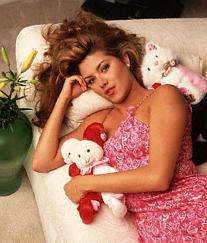 Alicia Machado

Alicia Machado Oficial
Alicia Machado Wikipedia
Alicia Machado Twitter
back to linkpage
suggestion
read and sign my guestbook